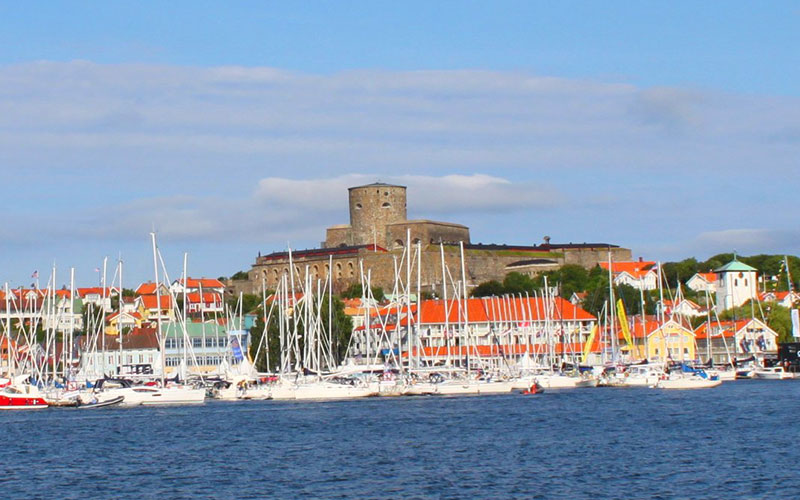 Marstrand
Aside from an exceptional west coast experience, Marstrand is a historical and vibrant locality that offers something for everyone during the summer. Enjoy bathing opportunities, beautiful houses, cafes and restaurants, art exhibitions, regattas and entertainment. The prime attraction is Carlstens fästning, the impressive fortress overlooking the mainland and the western sea.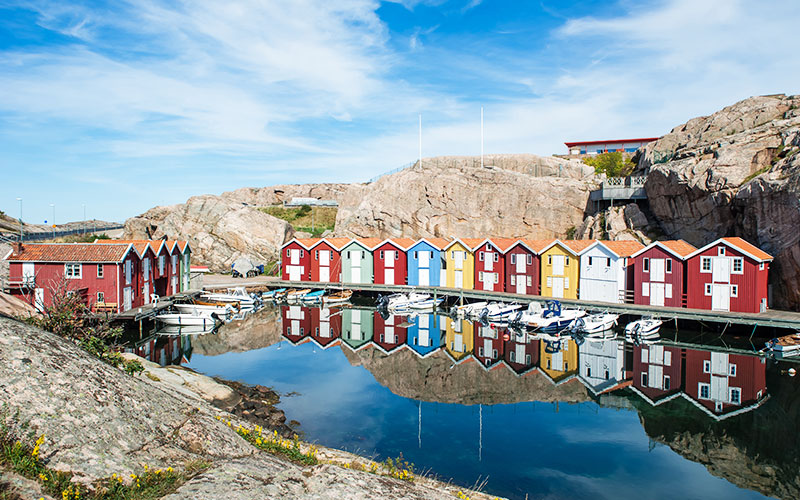 Smögen
Smögen is one of the main seaside tourist destinations along the Bohuslän coast. The locality is well known for its 600 m (2000 ft) wooden pier, filled with shops and restaurants in old fishing huts. Smögen also offers a lively range of entertainment activities with several bars, clubs and concert venues open during summer.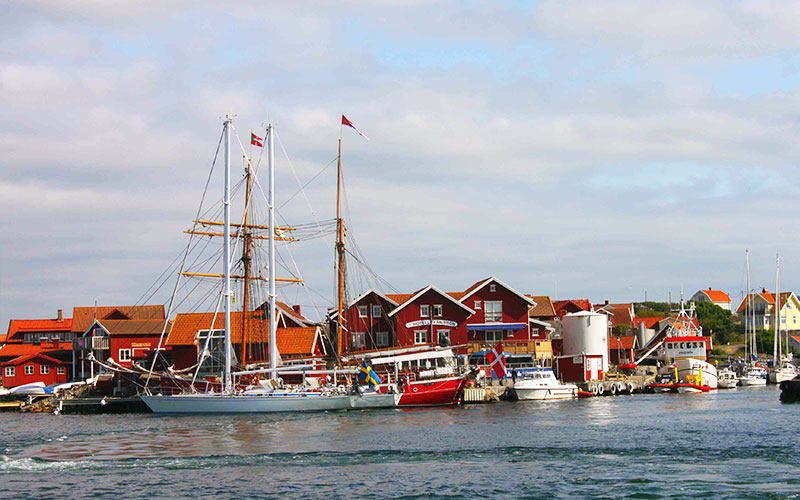 Käringön
On Käringön island you'll find the ultimate combination of a picturesque west coast fishing village and vibrant summer paradise, free of roads and motor vehicles. The island is one of Sweden´s westernmost inhabited localities, offering undisturbed nature, ample bathing opportunities and exceptional seafood restaurants.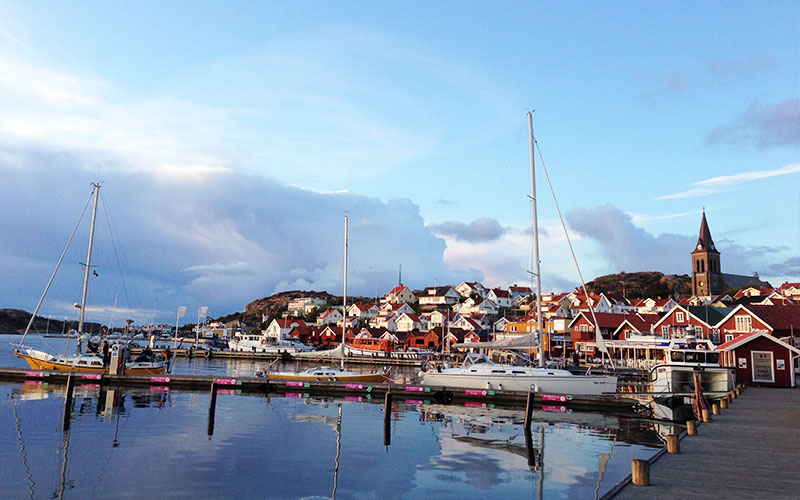 Fjällbacka
This lovely coastal community has been called "the most beautiful place on earth", not only by its inhabitants. With its unique nature and extraordinary archipelago, filled with hundreds of scenic islets, Fjällbacka and the waters surrounding this old fishing village is a true leisure boating paradise. During your trip here, don't miss the chance to visit Väderöarna – home to one of the coast's largest seal colonies.

Gothenburg´s southern archipelago
This group of islands outside of Gothenburg is an excellent boating destination. Its unmistakable west coast character, lots of bathing locations, adorable sunsets and proximity to Gothenburg makes it perfect for one-day or evening excursions. The southern archipelago is car-free, ensuring a calm and serene environment. The area contains over 30 islands, from Rivö in the north to Vrångö in the south. Several of the islands are hidden gems that can only be accessed using private boats – such as ours!

Gothenburg´s northern archipelago
The northern Gothenburg archipelago is made up of ten islands located between Gothenburg and Marstrand, easily accessible due to its proximity to the city. The islands offer a great combination of striking scenic beauty, untouched nature, countless swimming spots and idyllic villages, but is also ideal if you want to combine your yachting experience with a greater range of restaurants, shopping opportunities and outdoor activities.

Copenhagen
Copenhagen is an old maritime city and one of the most enjoyable ways to experience it is from a boat. This charming seaside city has a continental atmosphere and a vast selection of entertainment, shopping and culture that is unmatched in the Nordic countries. Enjoy a multitude of Michelin-star restaurants or local streetfood specialities. Visit classic tourist destinations like Tivoli or the Zoo. Once in Copenhagen, you will not want to leave.

Oslo
Yachting in the Oslo fjord is an extraordinary nautical experience. Cruise through narrow sounds, idyllic bays and a maze of island hopping opportunities. Bring a picnic basket and enjoy the peace and quiet just minutes away from the city centre. Once in Olso, discover the multitude of attractions and iconic sites of the Norwegian capital, such as the fortress of Akershus Festning and the lively port of Aker Brygge.
© Copyright Westcoast Charter AB 2023