Contact us below to make bookings or inquiries. We are eager to help tailor your ultimate yachting experience!
Crew (captain and deckhand), water / coffee / tea, fruit, bath towels, insurance, Wi-Fi, port fees and water toys.
Up to 12 guests can stay on board while traveling. The boat usually departs from its home port of Långedrag in Gothenburg. If you wish to be picked up at another location a transportation fee may be charged.
Contact us here for information, price and booking
Theodor
Yacht manager / Captain
Boats and the sea are in Theodor's blood. His family have been seafarers and fishermen for several generations and Theodor has spent all his spare time since his childhood on the water. On his third birthday he was given an inflatable boat by his father and he went to sea for the first time at the age of 16. His interest grew and a few years later he had passed his Master's exam.
After that, there were no obstacles left to spending all of his time at sea, resulting in several trips around the world working on various ships and boats. Theodor knows everything there is to know about the Gothenburg archipelago and will happily help you plan your route, your onboard catering and the overall yachting experience.
Contact Theodor to learn more about how we can help you with your experience, or use the contact form.
Since age 10, Fredrik has been passionate about exploring the waters of Sweden and beyond, in lots of different ships and vessels ranging from tiny wooden rowing boats to steamboats and yachts. Equipped with a Ship's Officer Class VIII degree as well as Master of Yachts 200T certificate, Fredrik has broad maritime industry experience.
Aside from captaining JOOLINE, he is actively working with service and maintenance of a range of vessels. Born and raised in western Sweden, Fredrik is back on the west coast to provide you with a magnificent yachting experience.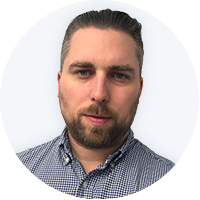 Robin has been boating all his life and has had his own boat since age seven. Following a 20 year career in the maritime industry, Robin's passion for boats cannot be denied; he has an avid interest in building his own custom power boats and loves to spend holidays with his family at sea.
In addition to his engagement in WestCoast Charter, Robin helps others with servicing, maintenance and winter storage of a variety of boats. With his vast knowledge and experience, he ensures that JOOLINE is always in top condition and ready to bring you the ultimate yachting experience. Robin knows JOOLINE inside and out, and is happy to answer all of your questions.
As a thirteen-year-old, Lotta began her first job in the service profession which suited her very well. Since then, an eternal curiosity has led her onward within the event industry and to the position as a hostess in Croatia.
After two seasons, Lotta had fallen in love with the sea and retrained herself to a charter skipper. Now she wants to get to know her new homeport of Gothenburg and the world's most beautiful west coast. Having sailed since childhood and four seasons in Croatia, and with service as a matter of course, Lotta will make sure that your journey becomes an unforgettable experience.
© Copyright Westcoast Charter AB 2019