Contact us for information, price and booking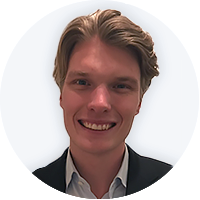 Boats and the sea are in Theodor's blood, his family have been seafarers and fishermen for several generations, and Theodor has spent all his spare time since his childhood on the water. His interest began to take shape on his third birthday. He was given an inflatable boat by his father, and since then virtually all of his time has been spent on boats. He went to sea for the first time at the age of 16. His interest grew and a few years later he had taken his Master's exam. After that, there were no obstacles to spending all of his time at sea, with several trips around the world on various ships and boats, working, races and pleasure. Theodor knows everything there is to know about the Gothenburg archipelago and will happily help you to plan your route, your food and the experience.
Contact Theodor to learn more about how we can help you with your experience, or use the contact form below.
Email: theodor@westcoastcharter.se
Phone: +46(0)704920335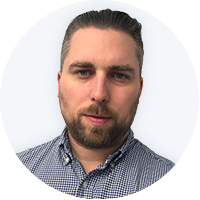 Robin has sailed boats all his life, and has had his own boat since the age of 7. He has a passion for high performance motor boats, and loves to build his own custom power boats. Robin's interest in boats cannot be put to one side, and he loves to spend his holidays with his family on a boat; boats are quite simply what Robin does, both at work and in his leisure hours. Robin has devoted his career to everything to do with boats for almost 20 years, and in addition to WestCoast Charter, Robin also helps others to lay up their boats for the winter and to servicing them. With his vast knowledge and experience, Robin ensures that JOOLINE is always in top condition and is ready to give you the best possible experience in the world. Robin knows everything about all of JOOLINE's specifications and is happy to answer all of your questions.
Email: robin@westcoastcharter.se
© Copyright Westcoast Charter AB 2019